Training Classes Scheduled for 2022 and 2023


ALL CLASSES ARE LIMITED TO 10 ATTENDEES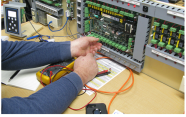 ALL TRAINING CLASSES ARE FILLED ENDING MARCH 2023
PLEASE CONTACT SALES@MCSCONTROLS FOR ADDITIONAL INFORMATION
CONCERNING TRAINING CLASSES AFTER MARCH 2023.
Training Classes
❮
❯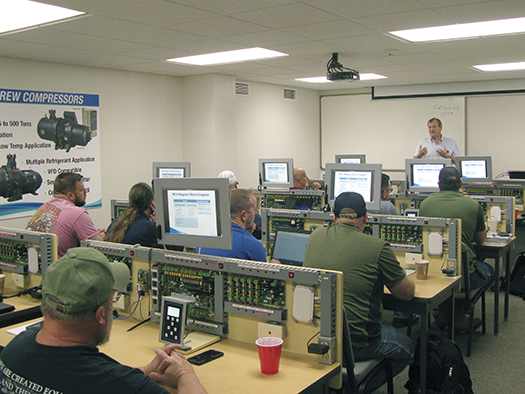 Throughout the year Micro Control Systems holds regular in-house training classes that are designed to help the student become more proficient in the installation and use of our products. These classes are generally three to five days in length and involve a mixture of classroom and field training.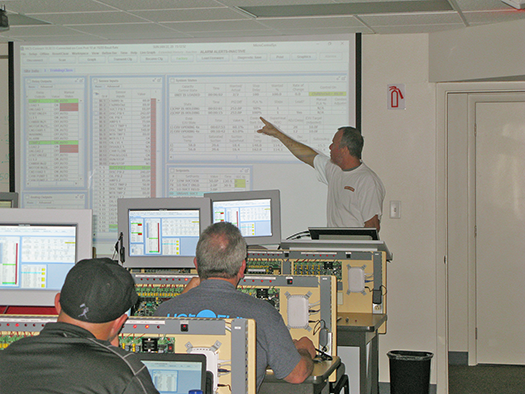 In the classroom, students receive in-depth training on our product line and the algorithms and software on which our micro controllers are based. Instructors go over using our MCS-Connect software to monitor and change the settings in our microcontrollers.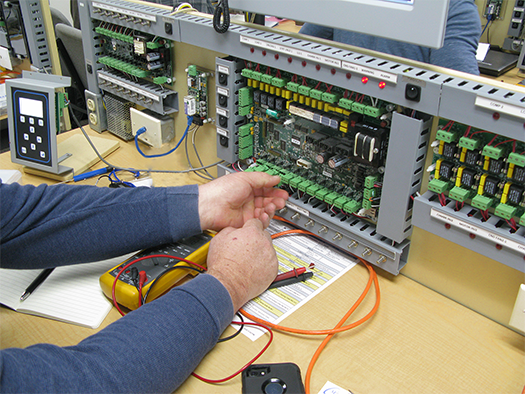 Hands-on training is emphasized as students learn to troubleshoot the correct functionality of our micro controllers to specific applications. The hands-on training is to better equip them to diagnose and repair hardware issues that may arise in the field.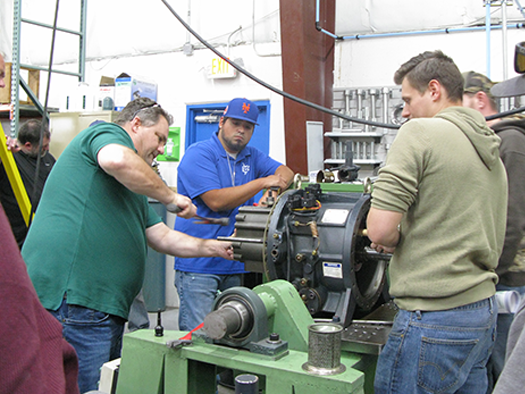 One day of training is mainly dedicated to the disassembly and inspection of Hanbell® compressors. Our instructors teach how to complete a Hanbell® warranty startup form and the proper installation procedure for the compressors.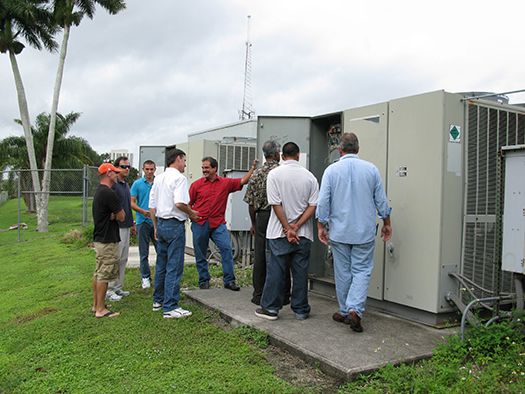 Field training generally involves a visit to a local jobsite where MCS products are being used to control an HVAC/R system. Students will be able to observe our controls at work in different environments.
We will supply each student with a USB Flash drive containing complete documentation and the latest version of MCS-Connect. Attendees will learn how to use MCS-Connect software to communicate with MCS hardware and learn troubleshooting techniques that will be useful in the field.

PLEASE NOTE: Before attending our class we ask that any attendees that may not be familiar with Windows Explorer and Windows File Systems visit www.top-windows-tutorials.com and watch the Files and Folders tutorial.
Computer Requirements
Recommended System Requirements
PC** with Pentium 4 or higher processor
Microsoft Windows 7 or later
512 MB of RAM or above
200 MB of available hard disk space
Super VGA (1024x768) or higher resolution
Wireless Network card
Must have Windows Administrator Permissions
**MCS does not recommend that students use a Netbook PC for the training class.
The laptop must also be equipped with one of the following two options:
> Available USB Port and USB to 485 Converter
> Available Ethernet Port or USB to Ethernet Adapter
A.) Micro Control Systems
5580 Enterprise Pkwy
Fort Myers FL, 33905
(239) 694-0089
B.) Hyatt Place/at The Forum
2600 Champion Ring Road
Fort Myers FL, 33905
(239) 418-1844
C.) Southwest Florida International Airport(RSW)
11000 Terminal Access Road
Fort Myers Florida, FL 33913
(239) 590-4800
***Local Area Google Map***
Click HERE to view a map with listings of suggested Restaurants, Shopping, & Entertainment in our area.